What is it that attracts you to a naked trans girl? Tits or Cock? When you see a naked trans girl do you look first at her tits? Maybe looking to see how big and round they are? Or do you look down and check out her cock to see how long it is and how fat?
When you come across a photo of Angeles Cid. The hottest of the hot naked trans girls. What do you look at first? For me, and honestly I always look at a girls hair and face first. If I do not find her pretty and with nice hair, then I don't really want to see more. I mean I will of course enjoy naked photos if her body is to die for. But I love a pretty face and Angeles Cid has that. And she has beautiful hair. In fact. What do you think of her as a brunette rather than a blonde?
Click on the image below to check out more of this set. And yes you are going to see that cock standing straight up for you!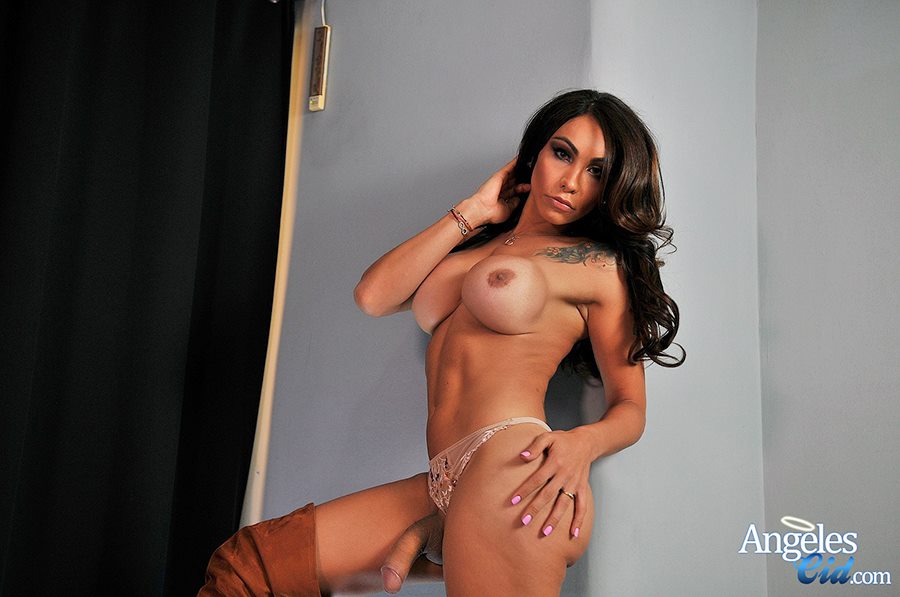 Your cock is already demanding to see more and all you need to do is click and stroke. Click and stroke.