Anyone else want to play with a Hanging cock? Just take a look at the one in the photo below and your mind will be made up instantly! Why? because that is the biggest hanging cock that you will ever see and it is so worth taking the time to play with. Can you just imagine walking up to Mariana Cordoba. She is standing outdoors wearing this short little dress. While hanging her laundry her dress rides up and shows off her ass and her cock!
She looks up and sees you watching her from the back sliding door. Smiles and then you know that she wants to play. So you approach her hanging cock and you lean in to kiss her. At the same time one of your hands cups the side of her big tits. The other caresses the lenght of her cock. Just brushing your finger tips over her balls as your hand reaches the bottom and you take the head into your palm.
Now kneel down! Open your mouth.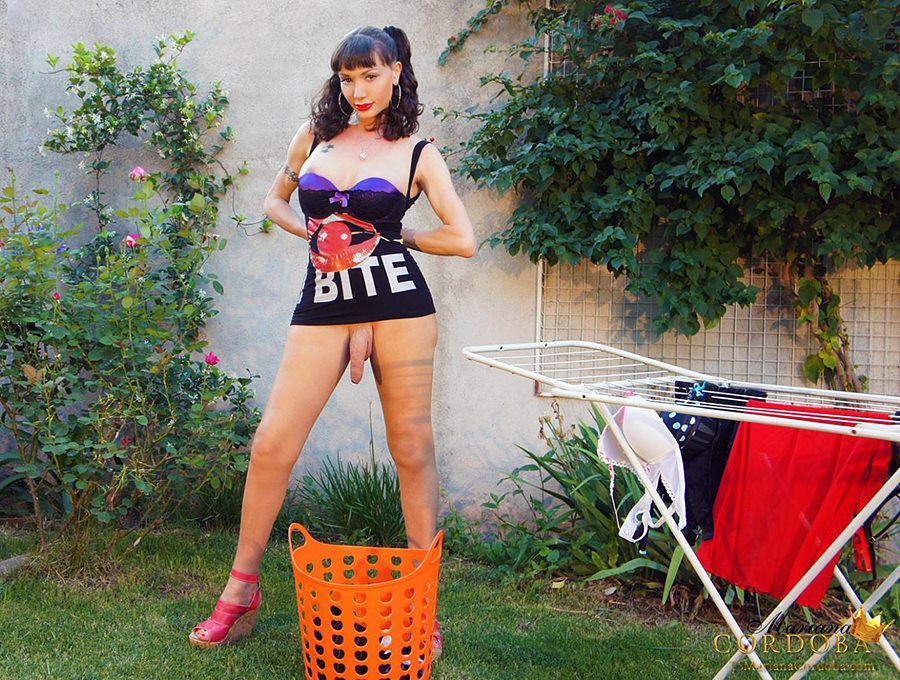 Push her foreskin back and reveal the head and caress the top with your tongue. Your going to feel that massive hanging cock stiffen in your hands and start to rise.