What sort of trans girl nipples do you look for? It seems to vary from guy to guy and some dont even really care. They either focus on the cock or on the ass. Of course most also want a pretty, sexy and curvy girl. But some guys are also boob guys they and love a set of nice trans girl nipples.
This beauty in the photo below is none other than Nina StrongHold. And as you can clearly see she has a killer set of tits on her. First of all they are very round and pretty. She has plenty of cleavage and also tons of underboob if she likes. Then sitting there in the center of those beautiful round tits is a nice small and firm set of trans girl nipples. They are smaller than most girls. Nice and tight is the best description. They are also a nice tan pink color rather than super dark or clear.
One of the hot things about Nina StrongHolds nipples is that it excites her when you touch them! She loves to have them kissed and touched.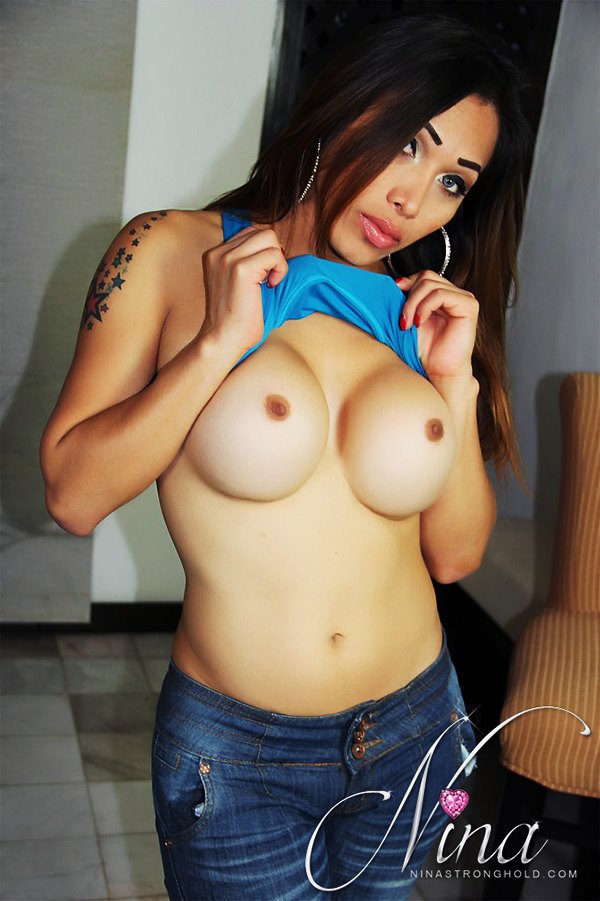 So for those of you guys who are tit men or nipples for that matter. You might want to investigate Nina a little more. You can clearly see she has an amazing body. And she loves to use it in so many ways. Just hook up with her and find out.