Keira Verga Big tits trans. Is she not the girl of your dreams? Have you honestly seen a prettier trans girl ever? As most of you know Keira never had facial surgery or much of anything else done. She is now Keira Verga Big tits trans because she finally got implants. Her boobies were never very big with the hormones so she decided to get the implants. I for one and glad she did as I think they look amazing.
For those of you who are big tit lovers you might say that her tits are not that big. Compared to some they might even be considered small. But the truth is that Keira her self is a small girl so the implants on her are rather large. Hence the big tits name. If you have seen photos or movies of Keira before then you know that she is actually rather petite. In fact she is not only short in comparison but she is also a bit on the skinny side.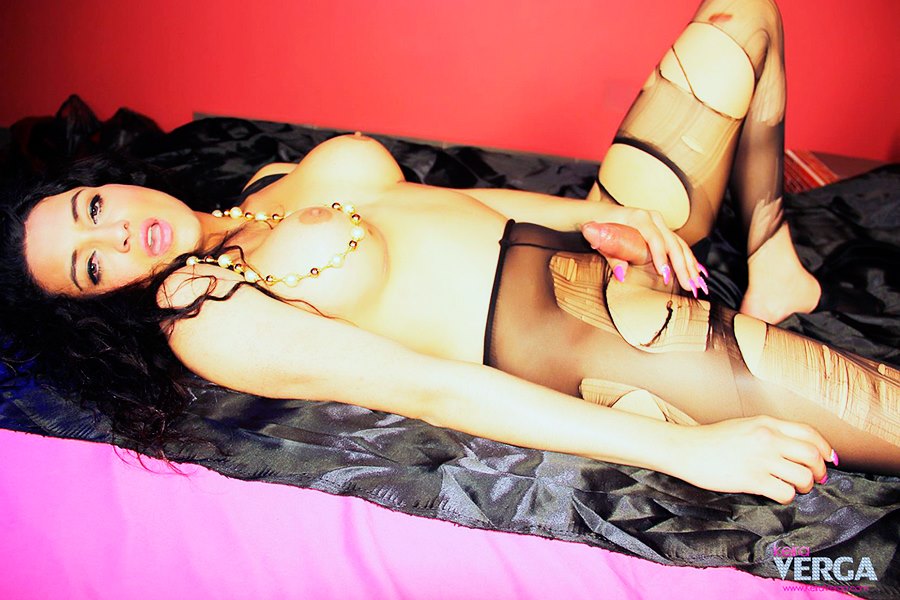 Oh did we not mention the cock? Heheheh. Yeah Keira has a pretty big cock as well so you might want to be ready for that. She is both active and passive and loves a good roll in the sheets. So there might be a bit of a tussle to see who gets on top. However Keira will make sure you are both 100% satisfied at the end of the fun!