Fisting Tranny ass! Come and help her! The busty beauty you see in the video clip below is a new comer to online porn. Her name is Empatrize. ( Emperess ) But you can also call her Evelyn.
What makes her more than supper hot, other than her big tits! Is that she gets off being fisted! And that's the reason this update is called Fisting Tranny ass! This girl loves it and we mean that literally. To the point that she has a hard time having an orgasm unless her ass lips have been spread wide. She says that is what turns her on and makes her cock rock hard. It also makes her balls ache to know that a fist or at least 4 fingers will slide into her love hole.
For those of you who would like to help her with this. Its simple. First, join the website and send her a message. Once you get to know each other a little you can talk about fisting and set up a date! Then make some comments on the set about wanting to record a movie with her.  If you can then hook up you get to have a lot of fun with her on webcam and in the movie that will go in this website. No need to show your face. Just your cock hands and ass.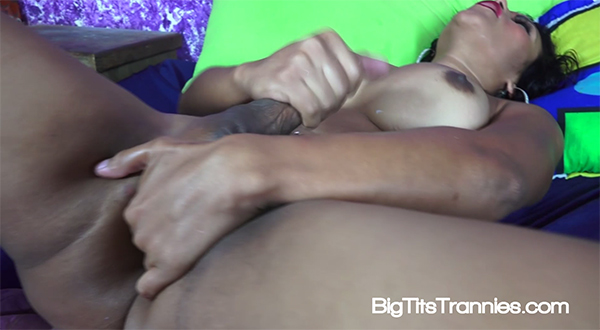 Check out the photo set and also the video of Evelyn fisting her own ass for you.
Otherwise check out more samples here and then join her anyway. Hot trannys all want to get you off!