Take a look at Curvy ladyboy Amor! Have you ever seen a trans girl with curves like this. Her hips look so natural that you must trace them with your hands and tongue. Trust us when we till you that you will get a rise out of her if you do. Curvy ladyboy Amor is one of the most adorable babes you will lever find. This trans girl is more natural looking than most trans girls. She is also one of the sweetest girls you will ever meet.
Starting at the top of her head take a look at all the things that you like about her. List them. Like her beautiful long hair. Her pretty eyes and those amazing lips she has. Also over all her sweet smile.
Move down to her soft and fragile shoulders and then down to her big and perfectly shaped boobs. With her medium size nipples. She is 100% perfection!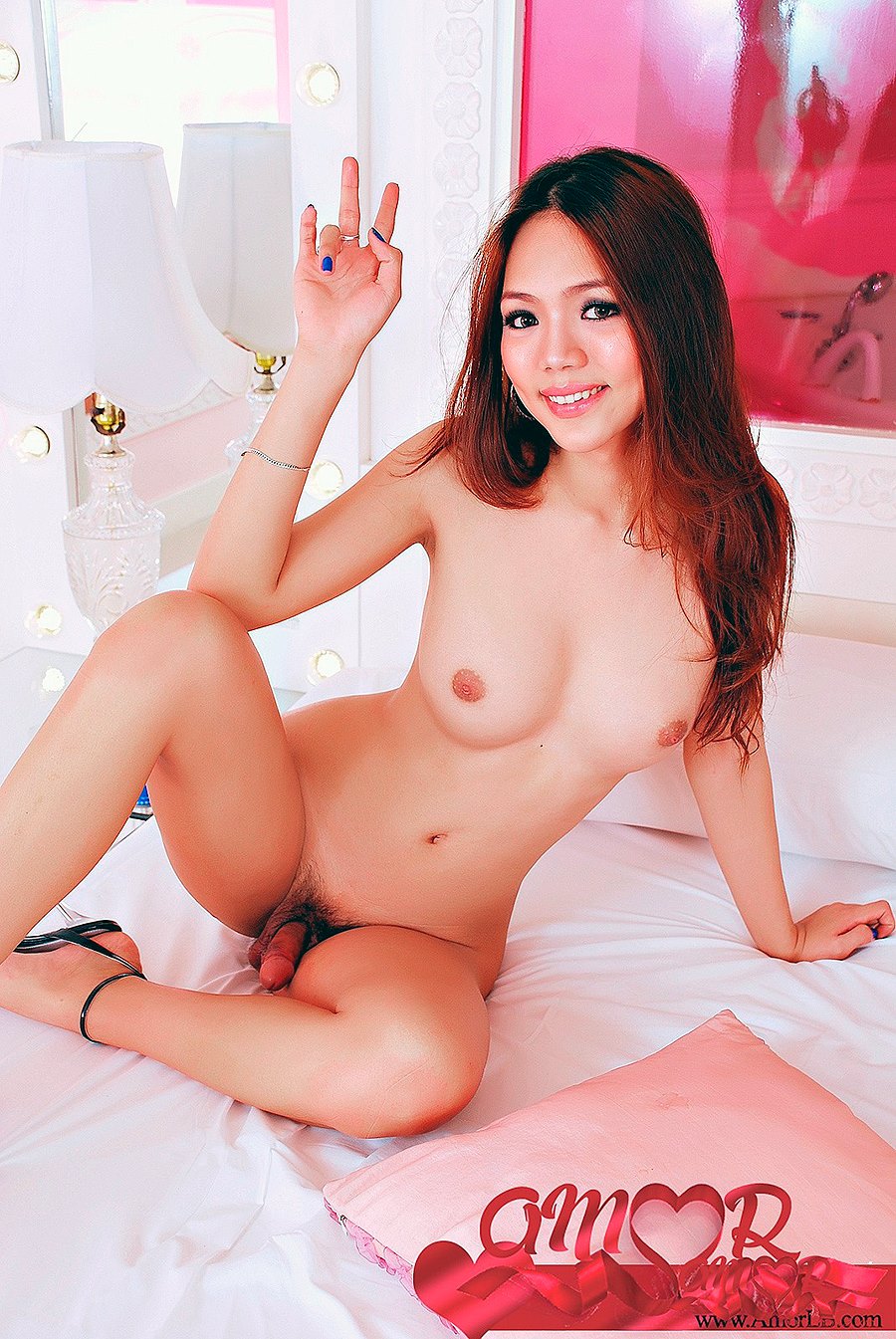 Now that you have reached her flat tummy you can also see her curvy hips. That of course leads to two of her best features. First you find her very tight and small round ass. Then on the front you find her ladyboy cock. While she is not considered hung, her ladyboy cock gives you something most do not. It gets rock hard and is just small enough for a first timer. How ever it is still big enough for those of you who can take anything.