Busty Angeles Cid.
When it comes down to beauty there are few trans girls that can compete with Busty Angeles Cid. She not only has the body but she also has the face. The work she has done to change herself as been mostly to her body. The face was a gift from god. Oh yeah and that cock was a gift as well. Both are all natural.
Angeles loves to pose for these photo sets because she knows that you will get off looking at them. She also knows that when you are getting off, she is getting off thinking of you. Yeah that gets complicated to read but the end game is, that you both cum together. Thats HOT!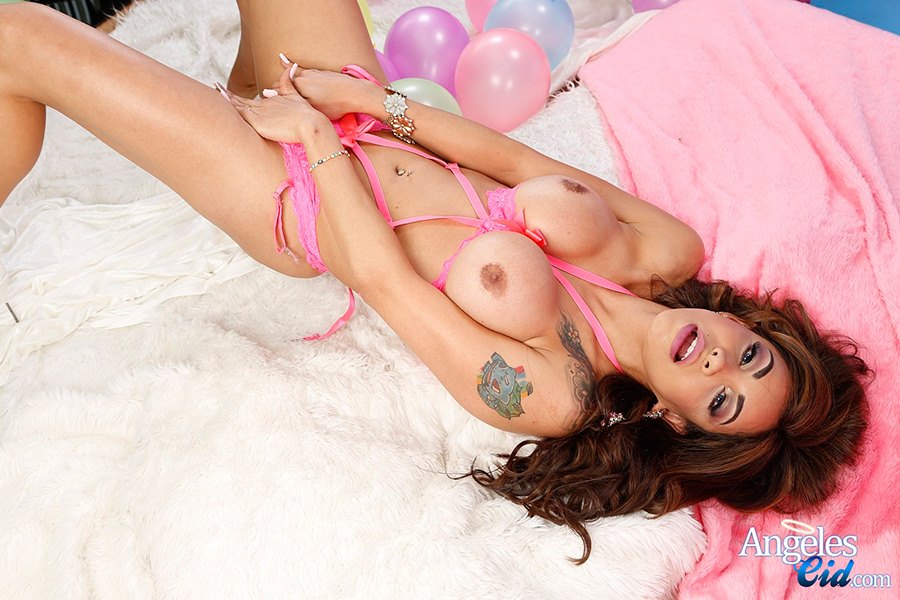 Once you have this amazing beauty naked and in your bed, you will realize two things. Number one, that we were not kidding about how naturally pretty she is. Then finally the number two thing is that her cock truly was a gift from god. No matter what you do to that thing its huge and ready to be used for a lot of fun.
Click now and check out more photos of this set.
Otherwise you can also check out the profile page for Angeles Cid on the chatboard.