Everyone seems to love a hot trans ass in panties. For some reason its actually more fun to have the ass in panties than out when everything starts. I mean really just think about it. If you get home and your trans girl is waiting for you and she is nude, that is HOT. However if you get home and she has on lets say. High heels, a short skirt and panties and some sort of sexy top! Well thats super fucking hot because she can spend a few minutes teasing you.
Think about her wearing high heels. Knee stockings and a short skirt with a crop top. Now because of the panties she can bend over and flash her ass but still leave a little to uncover. She can also sit so that you can see her panties from the front. Just knowing that her cock is tucked away there makes you want her even more.
So the idea of ass in panties is just simply hot.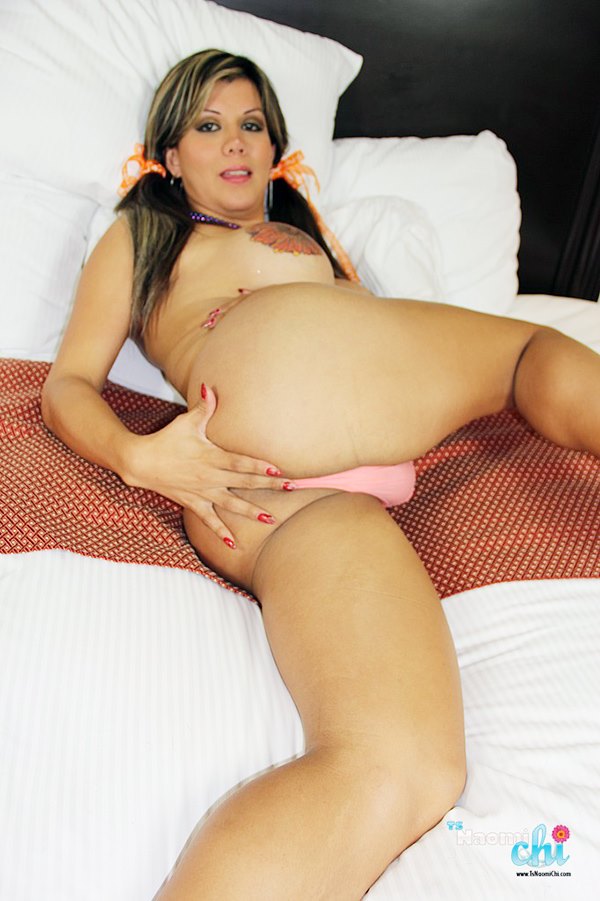 This beautiful ass belongs to Naomi Chi. You can also see that she is topless with her amazing nipple tattoos showing. But lets focus on that big ass and what you want to do with it. Make some comments below and let her know how you would hammer her love hole!