Ok How many of you out there know the name Adriana Lynn Rush. Well I can tell by the number of cocks standing up that a few of you do. Well thats good. I dont have to explain as much then why this set is titled Adrianas ass hole! Its readily apparent that the girl is none other than Adriana Lynn Rush and that is a very clear and very hot shot of Adrianas ass hole! So yess. Done and we all now know what page we are on.
After getting a good look at that hole Im wondering what it tasts like. Some girls have sweet holes. Others just have no flavor. But I am guessing that Adriana has a hole that tastes like Latina! Spicy and sweet and everything a man needs to keep his cock hard for hours.
Click on the image below or a text link to see more of this outdoors sample set. Super hot when a beautiful Trans girl gets naked outdoors!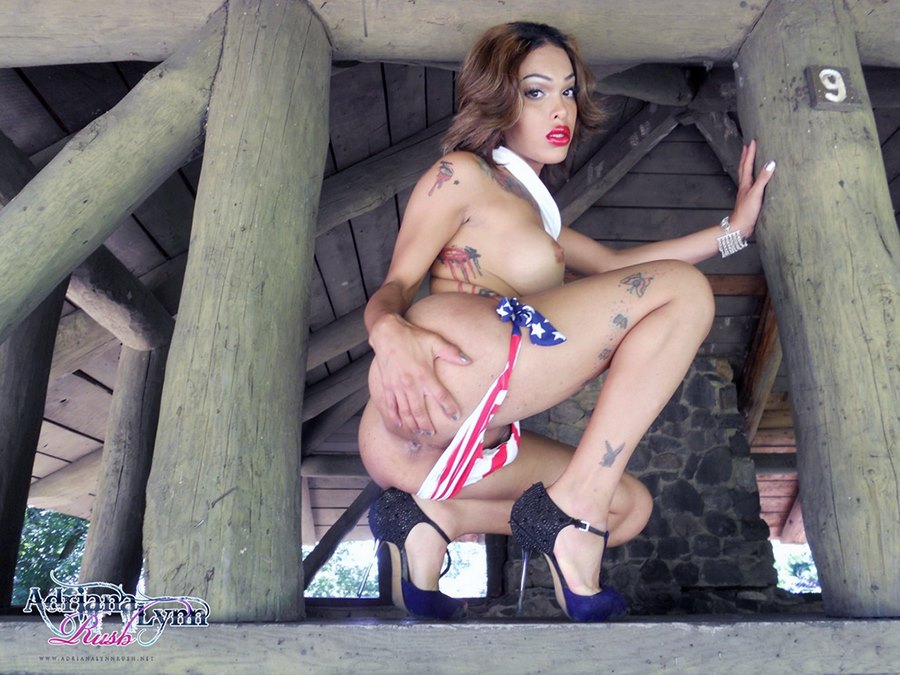 If you are now ready to join Adriana and we would not blame you after just one photo you can just click the image and then the banner immediately. Otherwise enjoy the rest of the free sample photos to make sure that your cock is rock hard when you present yourself in her members area.